Here 'tis! It's not this badly blocked really - I just flopped it out on the floor and couldn't be bothered straightening it!
And a close-up that gives a good idea of the yarn variegation. I love this chocolate colourway - it truly is delicious enough to eat!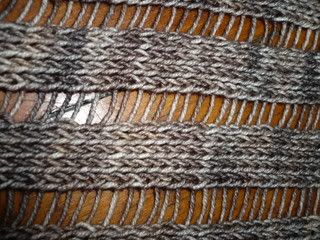 Tomorrow I am tripping off to work in brown tweedy trousers, a black v-neck knit and my clap - can't wait!